FAB Design SLS Gullstream: AMG na steroidima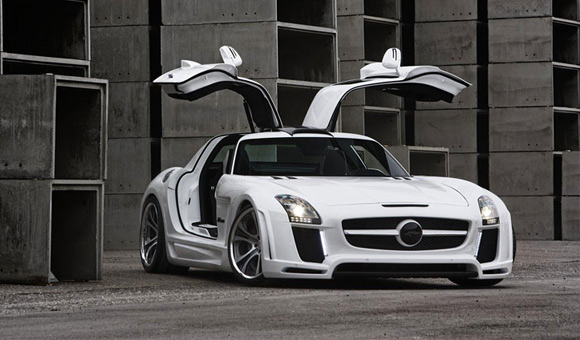 Švajcarski FAB Design, prvi put je modifikovao Mercedes-Benz SLS AMG, još u septembru prošle godine. Bio je to umeren "tuning", koji se nastavlja na nedavno predstavljenom radikalno modifikovanim modelom, SLS Gullstream. Već na prvi pogled, možemo videti da nije ostao "kamen na kamenu"...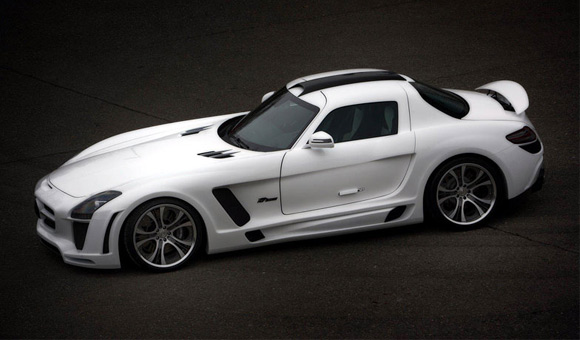 Firma iz švajcarskog Hunzenschwila, opremila je SLS AMG zanimljivim bodykitom, koji je automobilu podario impozantan izgled. To se odnosi na kovane felne prečnika 20 inča i širine 10" napred, a 12" pozadi. Svoj doprinos agresivnom izgledu, dalo je i sportsko oslanjanje Koni, razvijeno na bazi onog, koje koristi takmičarski SLS GT3.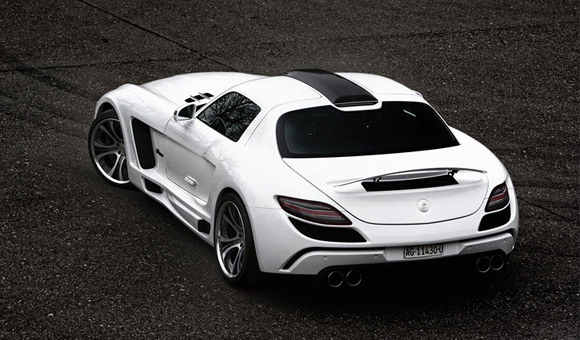 Zahvaljujući novom izduvnom sistemu i drugim modifikacijama, snaga motora iznosi 615 konjskih snaga, a maksimalni obrtni moment porastao je na 690 Nm pri 4.600 o/min. Odlični parametri motora obezbeđuju ubrzanje iz mesta do 100 km/h za 3,6 sekundi, a do 200 km/h, Gullstream stiže za 11 s, i postiže maksimalnu brzinu od 325 km/h.