Devicanska svirka (1973)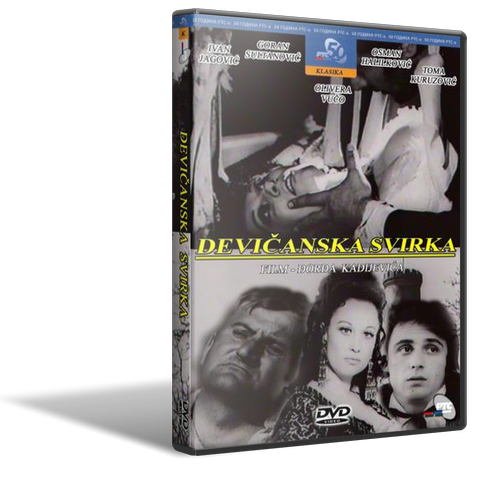 [info]

Ivan, mladji covek koji putuje kocijom, stize do krcme u zabiti ravnice, koju svi okupljeni seljani posmatraju sa strahom. Kocijas odbija da vozi dalje pa Ivan nastavlja sam, pesice. Dolazi do zamka iz koga se cuje muzika. Decak koji je tuda prolazio objasnjava mu da je to zamak gospodje Sibile. Nedugo zatim, na decaka naleti kocija. Ispostavi se da je to kocija gospodje Sibile koja moli Ivana da podje sa njom u zamak da bi pokusali da ozive decaka. Ali njemu nema spasa. Ivan ostaje sa Sibilom, koja posle smrti nasilnog supruga zivi sama sa slugom Bartolomeom. Dok se u pozadini cuje misteriozna svirka, njih dvoje se zaljubljuju jedno u drugo. Lutajuci hodnicima zamka, Ivan shvata da odatle ne moze da ode, pa Sibila odluci da mu otkrije tajnu o misterioznoj muzici i vodi ga u kulu zamka ...
Djordje Kadijevic
Scenario: Djordje Kadijevic, Ivan Raos
Uloge:
Olivera Katarina
Goran Sultanovic
Ivan Jagodic
Osman Halilkovic
Toma Kuruzovic
[download]
Edited by MaliGrizeBeton, 04 October 2014 - 07:56.