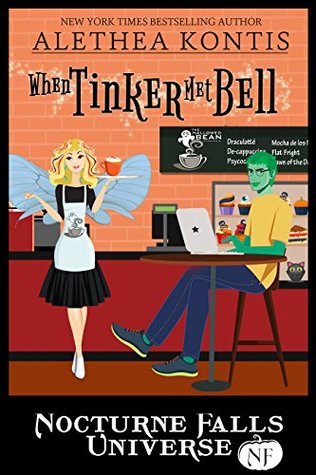 Nocturne Falls Universe by Various Authors
Requirements: ePUB, MOBI Reader 4.53 MB
Overview: From Kristen Painter: The Nocturne Falls Universe (NFU for short) is an expansion of the Nocturne Falls and Jayne Frost worlds. Within this expansion are new stories written by guest authors I've invited into the world. They are essentially parallel universe stories meaning nothing written in these new books will become canon, or part of the series written by me. Think of these books as authorized (by me) fan fiction. They're a chance for you to experience Nocturne Falls through new eyes, and have adventures there with new authors.
Alethea Kontis - When Tinker Met Bell
Candace Colt - Falcon Finds His Mate
Candace Colt - Falcon Tames The Psychic
Cate Dean - Doctor Falls For Her Gargoyle
Fiona Roarke - Alien Who Fell To Earth
Fiona Roarke - Invasion of the Alien Snatchers
J.L. Farey - Nymph Next Door
J.L. Farey - Nymph Takes Nashville
Jax Cassidy - Groom Chases His Unicorn
Sela Carsen - Magic's Promise
Wynter Daniels - Genie's Double Trouble