The Ten (2007) 720p - Upakovan prevod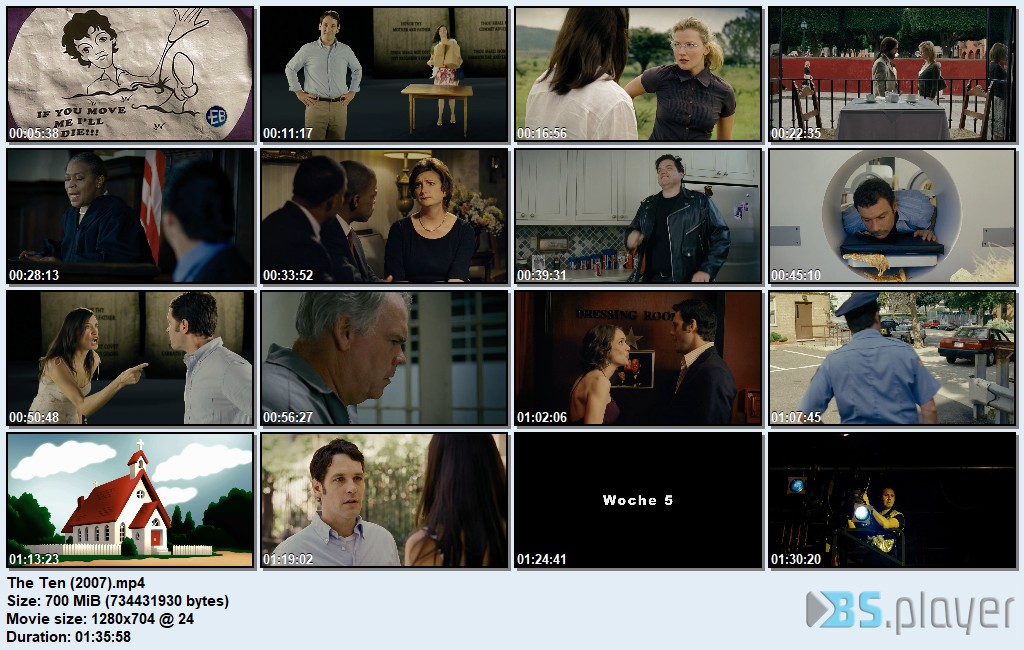 Quirky inter-related stories. Standing by two tablets, Jeff promises to introduce ten short stories, each about one of the commandments. A man survives a fall from a plane and his fiancée marries someone else before falling in love with a marionette; a surgeon causes the death of a patient and in prison tries to choose his mate; a woman encounters Jesus in Mexico and later confronts her husband on the Sabbath; twins and their mother reflect on fatherhood; covetous neighbors miss a chance to be heroes; and, between each story, Jeff's love triangle with Gretchen and Liz plays out. In the end, all the characters join in singing that it's all about love.
Size: 1541132288 bytes (710 MB), duration: 01:36:44, avg.bitrate: 2124 kb/s
Audio: ac3, 48000 Hz, 5:1, 448 kb/s
Video: mpeg4, yuv420p, 720x384, 23.98 fps®

Edited by [email protected], 19 January 2021 - 17:16.