Filip Sington - Ajnštajnova devojka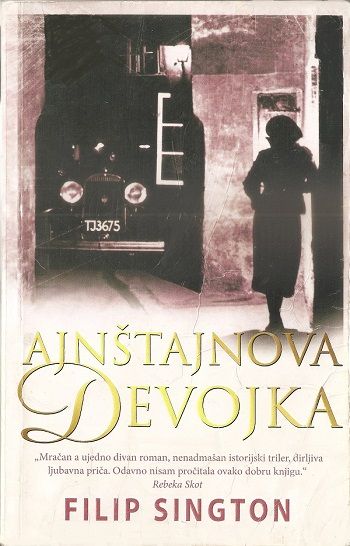 Dva meseca pre Hitlerovog dolaska na vlast, u šumi izvan Berlina pronađena je naga i gotovo mrtva lepa mlada žena. Po izlasku iz kome, ne može da se seti ničega, čak ni sopstvenog imena. Jedini nagoveštaj njenog identiteta je letak za javno predavanje Alberta Ajnštajna Sadašnje stanje kvantne teorije koji je pronađen u blizini.
Psihijatar Martin Kirš ni ne sluti da će mu to biti poslednji slučaj. Tragajući za istinom o svojoj pacijentkinji, otkiva da je profesionalna opčinjenost prerasla u ljubav. Njegova istraživanja ga preko psihijatrijske bolnice u Cirihu odvode u udaljeni kutak Srbije. Za to vreme u ciriškom sanatorijumu naslednik Ajnštajnovog genija mlađi sin Eduard, piše knjigu koja će uništiti njegovog čuvenog oca i, samim tim, promeniti svet.
sr/lat
sken i obrada: Pepe le Tvor
ePUB, AZW3, pdf