Dobrodošli na Balkandownload.org
Tražite domaće knjige, exyu magazine, sinhronizirane crtane filmove, PC i ostale igre, strane i domaće filmove, dokumentarce, stranu i domaću muziku, itd. ? Ne morate tražiti dalje jer sve ćete to naći kod nas, uredno postavljeno i spremno za download. Osim toga registracijom možete sudjelovati u raznim postojećim temama na forumu, otvarati nove teme, sudjelovati u chatu i još mnogo toga. Ako već imaš otvoren račun,
logiraj se ovde
,a ako želiš saznati zašto smo najbolji
otvori novi račun
i uverite se sami :)
Hello!
Started By
Sanderstein
,
31.07.2016 - 13:28
#1
Posted 31 July 2016 - 13:28
Zdravo narode!
Juce sam otkrila ovaj forum. Nadam se da cemo se lepo druziti
---
| | |
| --- | --- |
| Thanked by 5 Members: | , , , , |
#2
Posted 31 July 2016 - 14:13
Dobro nam došla.
Sigurno ćeš pronaći sve što trebaš bar ja jesam.
---
| | |
| --- | --- |
| Thanked by 4 Members: | , , , |
#3
Posted 01 August 2016 - 11:39
Dobrodošla na forum!
Pa gde si ti do sada?
A za druženje ništa ne brini - to ti ovde svakako ne gine.
BTW, sviđa mi se tvoja sličica,
Dobar izbor!
А что, паны? - Есть ли еще порох в пороховницах? Не иступились ли сабли? Не утомилась ли козацкая сила? Не погнулись ли еще козаки?

Николай Васильевич Гоголь - Тарас Бульба
Kad ženu štitiš kao sestru, voliš kao ženu i poštuješ kao majku, onda si pravi muškarac.

Žarko Laušević, dramski umetnik
Lav je jači od vuka. Slon je jači od vuka. I medved je jači od vuka. Ali od svih njih, jedino vuk nikad nije igrao u cirkusu.
Ruska narodna poslovica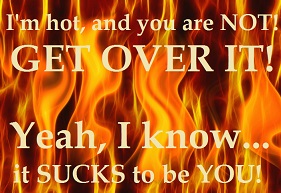 ---
---
0 user(s) are reading this topic
0 members, 0 guests, 0 anonymous users