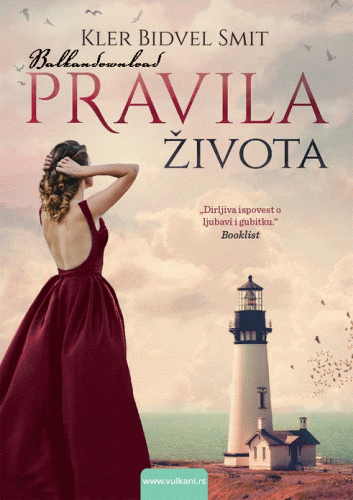 Claire Bidwell Smith
Pravila života
Naslov originala: The Rules of Inheritance / Claire Bidwell Smith
Drži me za ruku dok hodam po trotoarima, i grli me kada se ujutru probudim iz sna o majci. Šapuće mi da me niko drugi ne razume i ne pušta me da idem nikuda bez nje, podsećajući me na to da me niko nikada neće voleti kao ona. Vučem je sa sobom u restorane i barove, gde zajedno, potištene, sedimo u ćošku. Spava pored mene, a njen me topli zagrljaj poput sedativa drži ispod pokrivača u dugim, nepotrebnim satima. Tuga je sila, a ja sam potpuno bespomoćna pred njom.
Sa samo četrnaest godina, Kler saznaje da su joj oba roditelja ozbiljno bolesna. Nakon što se neizbežno desi i ona ostane sama na svetu, neutešna je zbog osećanja da više nije ničija najvažnija osoba.
Tek godinama kasnije, kada se zaljubi u čoveka svog života i postane majka, uspeva da se izbori sa bolom. U ovom upečatljivom i neumoljivo iskrenom prvencu, autorka nas podseća na to da smo pred gubitkom voljenih svi samo krhka bića, povezana najjednostavnijim životnim težnjama.
epub, azw3
pdf, epub, azw3