Europa iznutra i izvana
Benedict Wells - Kraj samoće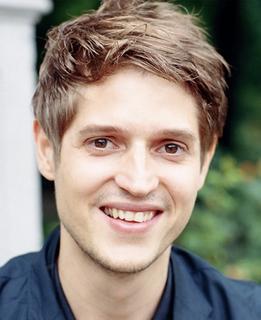 Benedict Wells (r. 1984., München) jedan je od najcjenjenijih i najplodnijih europskih književnika mlađe generacije. Odustao je od pohađanja fakulteta da bi se posvetio pisanju, što se pokazalo kao pametan potez s obzirom na to da 2008. objavljuje hvaljen debitantski roman Becks letzter Sommer, prema kojem je 2015. snimljen igrani film redatelja Friedera Witticha. Uslijedili su romani Fast genial (2011.), Spinner (2016.) te netom objavljena zbirka priča Die Wahrheit über das Lügen (2018.).
Romanom Kraj samoće (2016.) postigao je nezapamćen uspjeh na njemačkome govornom području zadržavši se na Spiegelovoj ljestvici bestselera čak trideset uzastopnih tjedana i prodavši samo u Njemačkoj više od 250 000 primjeraka. Preveden je na dvadeset i osam jezika, a ovjenčan je četirima njemačkim književnim nagradama te prestižnom međunarodnom "Nagradom Europske unije za književnost" 2016.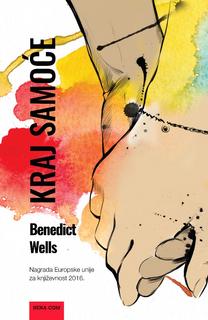 Tuga je jedina čvrsta točka u Julesovu životu. Tragedija u ranome djetinjstvu osuđuje ga na preseljenje u internat, gdje boravi do kraja srednje škole zajedno sa starijim bratom Martyjem i sestrom Liz. Njihov nekada idiličan odnos postupno se tali pod pritiskom puberteta, ovisnosti i društvenih odnosa. Kako to često biva, životni im putevi idu u suprotnim smjerovima: Marty postaje uspješan poduzetnik, Liz bježi od odgovornosti i zadovoljstvo pronalazi jedino u kratkotrajnim avanturama i opijatima, a sve čemu Jules teži jest pronalazak sreće i osjećaja svrhovitosti življenja. U internatu Jules upoznaje Alvu, djevojku s kojom stvara snažan odnos čije će spone ostati trajno neraskidive. Godine će proći, a upravo kada se Jules nađe zastrašujuće blizu ispunjenja, sudbina će ponovo uzeti stvari u svoje ruke.

Gotovo je nevjerojatan uspjeh koji je roman "Kraj samoće" požeo diljem svijeta. Iako je Wells dao život ovoj priči u neobično mladoj dobi, evidentni autobiografski motivi bitno su utjecali na vjerodostojnost interpretacije ljudskih emocija. Zapanjujuća suvremenost autorovih ideja temelji se na pitanjima osobne sreće i onome što je uzrokuje, ali i onemogućuje. Temelji se na poimanju života kao vječnoga rastavljanja i sastavljanja duše, ali bez utopijske ideje moguće cjelovitosti. U svijetu u kojemu nam se ponekad čini da je nemoguće odrezati marionetske konce sudbine, tihim ali izravnim glasom glavni će lik ovoga romana proživjeti jednu od najljepših i najtužnijih ljubavnih priča suvremene proze.
scan: michonne
obrada: Nyks
Hr, pdf