Dobrodošli na Balkandownload.org
Tražite domaće knjige, exyu magazine, sinhronizirane crtane filmove, PC i ostale igre, strane i domaće filmove, dokumentarce, stranu i domaću muziku, itd. ? Ne morate tražiti dalje jer sve ćete to naći kod nas, uredno postavljeno i spremno za download. Osim toga registracijom možete sudjelovati u raznim postojećim temama na forumu, otvarati nove teme, sudjelovati u chatu i još mnogo toga. Ako već imaš otvoren račun,
logiraj se ovde
,a ako želiš saznati zašto smo najbolji
otvori novi račun
i uverite se sami :)
► VHS to DVD or File
Started By
HDO42SD
,
06.04.2020 - 04:12
This topic is locked
#1
Posted 06 April 2020 - 04:12
Да ли неко има програм, добар за пребацивање са VHS-а у датотеку или може и у ДВД директно?
Хвала Велико
---
#2
Posted 06 April 2020 - 17:44
Zdravo HDO42SD(M1E)
Neće biti dosta softver... treba ti i digitalizator, ja imam ovaj, neprofesionalan, ali je za VHS sasvim dobar (trebaš procesor brži od 1.5 GHz... presnimo sam s njim svadbu i supruga je bila zadovoljna, to ti je najbolja kontrola kvalitete..
).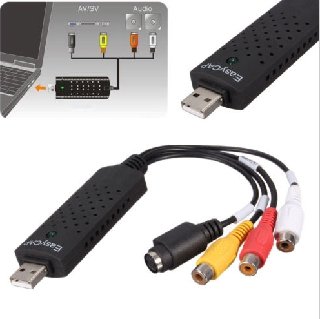 Imaš ga za male novce na eBayu, ukupno s poštarinom oko 9 $
Uz njega dobiješ i softver za digitalizaciju, obavezno provjeri na eBayu radi li na tvojoj verziji Windowsa (ovaj konkretno ne radi na W7)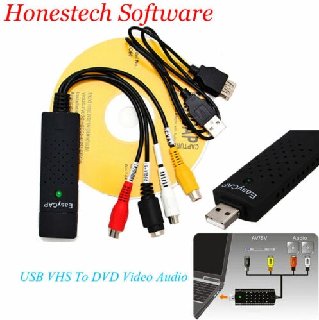 Jako će ti dobro doći i trostruki CINCH kabel jer ga ne dobiješ u gornjem kompletu, metar i pol duljine bi trebalo biti dovoljno, ne treba biti predugačak jer slabi signal...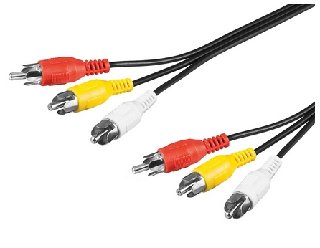 Našao sam ga na (isto za oko 9 $)
Nije prekomplicirano... instaliraš drajver, instaliraš softver za digitalizaciju (honestech TVR), spojiš kako je nacrtano i digitaliziraš.
Izaberi digitalni video format po želji, meni je nekako najbolji .mkv (zovem iskusnije BD-ovce na diskusiju, sigurno će znati pomoći), tu je i dobar pregled svih video formata:
Možda će ti trebati i neki editor za video, dobar je besplatni Avidemux:
A imaš izvrsnih video editora, dobro kreknutih na BD-u (a gdje bi drugdje...
) pod Programi... pretraži pod "Video".
Isto, molim iskusnije BD-ovce za preporuke. Treba ti naći optimum, da je program jednostavan za korištenje, jer za VHS ne treba neka profi zvijer od programa s priručnikom od 1300 stranica.
Pozz... pardon ARRRRRRR!

P.S. Provjeri i USB koji imaš.... ovo gore je za USB 2.0... to je dovoljno za VHS rezoluciju. Možda ima nešto i za USB 3.0, ali je sigurno puno skuplje i mislim da ti to realno ne treba.
Edited by Panonski gusar, 06 April 2020 - 17:50.
Nastavit će se na sljedećoj stranici ->
---
| | |
| --- | --- |
| Thanked by 12 Members: | , , , , , , , , , , , |
#3
Posted 06 April 2020 - 18:45
Хвала имам све ово само софтвер...сад сам у фази испробавања
---
#4
Posted 06 April 2020 - 22:00
Ovo je ISO od mojeg CD-a:
Nastavit će se na sljedećoj stranici ->
---
| | |
| --- | --- |
| Thanked by 15 Members: | , , , , , , , , , , , , , , |
#5
Posted 07 April 2020 - 05:01
Хвала вВеликКо...увек је добро ослонити се на људе...
---
---
0 user(s) are reading this topic
0 members, 0 guests, 0 anonymous users